Ladies and gentlemen, a warm welcome onboard Lockdown 2.0 from Commerce International Society! We ask that you come with us as we explore the world through entertainment, music and food to ensure an enjoyable quarantine journey. We also ask for your positivity and patience as we take-off. Please turn on all devices, including laptops, kindles and cell phones and sit back and relax.
Thank you for choosing Commerce International Society. Enjoy!
📍Australia 🇦🇺
Movies🎞
[MA15+] Mystery/Crime – 1h 57m
Drought, death and deception down under. What more could you want?
Available On: YouTube, Apple TV
Australia (2008)
[M] Romance/Adventure – 2h 45m
A mission, a war, a cattle ranch. Welcome to the Sunburnt Country.
Available On: Disney+, Apple TV
Rabbit Proof Fence (2002)
[PG] Drama/Adventure – 1h 34m
It's 1983. The escape is arduous, the route is long, the journey is history defining.
Available on: Foxtel, YouTube
Podcasts 🎧
"LOST in Sydney is an investigative podcast series that tells the story of missing persons from across Sydney, developed by NewsLocal journalists.
The investigative series, which includes in-depth podcasts, special features and exclusive content released on a weekly basis, works its way through suburbs across Sydney and tasks local journalists to bring you an exclusive new look into several cases that rocked Sydney."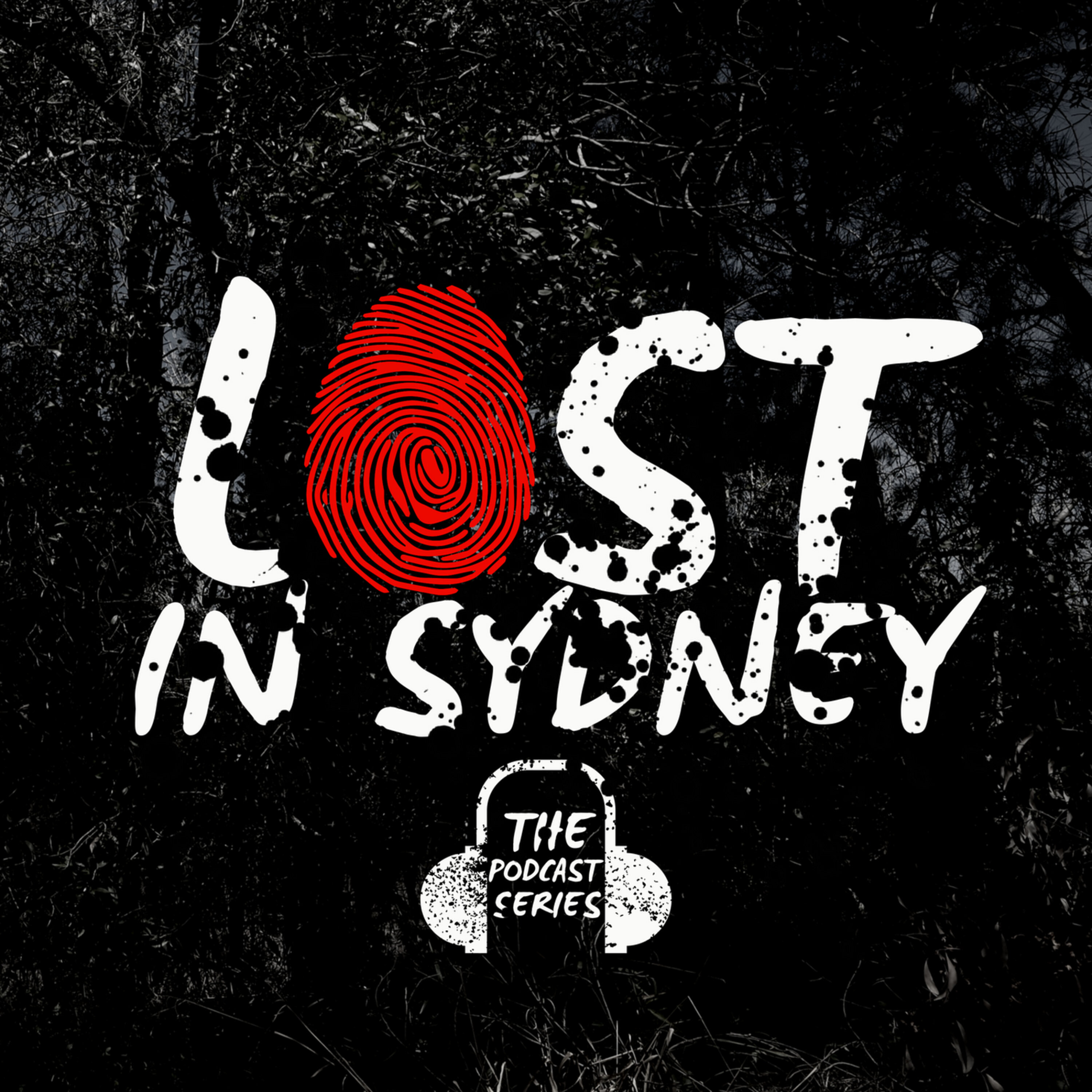 Introducing – I Catch Killers with Gary Jubelin
–
Lost in Sydney
Episode 1 is published Sunday 19th April, subscribe on Apple Podcasts, follow on Spotify or wherever you listen to podcasts now  See omnystudio.com/listener for privacy information.
"Join hosts Shaun and Chloe each week as they discuss an Australian criminal case, deep diving into the backgrounds of perpetrators, details of crimes, impact on victims, and affects on the community"
We have decided to finish up making episodes for True Blue Crime.This will undoubtedly be a surprise and disappointing for many people, but we want to finish things on our terms and now feels like the right time to do that.It's a decision that we don't take lightly and we've been discussing for a while now, and we've reached it together.When we started this show, we committed to ten episodes, and didn't expect anyone outside of our partners, family and friends to listen to it. We were stunned when the downloads kept going up and more and more people were tuning in.  Now we feel that we've taken the show in its current format with our current resources as far as we can.It's been a blast making these episodes for you all. From the bottom of our hearts, thank you for listening, giving our show a chance, and following us throughout our journey. Shaun & ChloeSupport this show
http://supporter.acast.com/true-blue-crime
. Hosted on Acast. See acast.com/privacy for more information.
Albums🎶
King Gizzard and the Lizard Wizard are an Australian rockband formed in Melbourne 2010.
Members: Stu Mackenzie, Ambrose Kenny-Smith, Cook Craig, Joey Walker, Lucas Harwood, and Michael Cavanagh.
Most recent album: "Butterfly 300"
Genre: Alternative/Indie
Click here to visit King Gizzard and the Lizard Wizard website
Tame Impala is a music project product of Perth musician Kevin Parker formed in 2007.
Most Recent Album: "InnerSpearker"
Genre: Alternative/Indie
Click here to visit Tame Impala website
Amy Shark is an Australian singer/songwriter from the Gold Coast, Queensland.
Most recent album: "Cry Forever"
Genre: Indie/Pop
Click here to visit Amy Shark website
TV Shows 📺
Utopia (2014-2019)
Comedy – Seasons: 4
Follow the corporate lives of a team at a fictional government organisation as they explore the conflicts between bureaucracy and utopian ambitions.
Available on: Netflix, Stan
Harrow (2018 – present)
Mystery – Seasons: 3
A dark secret from his past haunts forensic pathologist Dr Harrow as he undertakes a series of chilling cases to uncover the truth on behalf of the dead.
Available on: YouTube, Apple TV
Books 📖
Summer, 1965.

Late One night, thirteen year old Charlie Bucktin is startled by a knock on his window. His visitor is Japser Jones.

Rebellious, mixed race and solitary, Jasper is intriguing. And he needs Charlie's help. In the dead of night, the boys steal through town and Charlie learns of Jasper's horrible discovery.

After this summer nothing will ever be the same again.

Visit the author's website: Craig Silvery
Brisbane, 1983

A lost father, a mute brother, a mum in jail, a heroin dealer for a stepfather and a notorious crime for a babysitter. It's not as if Eli's life isn't complicated enough already. He's just trying to follow his heart, learning what it takes to be a good man, but life just keeps throwing obstacles in the way – not least of which is Tytus Broz, legendary Brisbane drug dealer.

But Eli's life is about to get a whole lot more serious. He's about to fall in love. And, oh yeah, he has to break into Boggo Road Gaol on Christmas Day, to save his mum.
As he flees the police, Ned Kelly scribbles his narrative in semiliterate but magically descriptive prose.

To his pursuers he is a thief and a murderer. To his own people he's a hero for opposing the English. Ned, who saw his first prison cell at fifteen, has become the most wanted man in the wild colony of Victoria, taking over towns and defying authority. Here is a classic outlaw tale, made alive by the skill of a great novelist.

There are no sentences like these in all Australian literature and yet they could only have grown from our soil.

Visit the author's website: Peter Carey
Recipes 👩‍🍳
We all know that lockdown consists of scrolling and scrolling. Why not use your time to find some recipes! Grab an apron, search up some recipe hashtags and get cooking!
Despite its New Zealand origins, lamingtons have become an Australian classic and staple dessert for decades. This dessert comprises a vanilla sponge cake that heroes coconut and chocolate flavours!
Click here for the full recipe!
The meat pie is classic Aussie snack, meal and comfort food. This pie consists of a flaky pastry filled with slow cooked beef, gravy and onions and best enjoyed with tomato sauce the Australian way!
Click here for the full recipe!