Fiji is what can be described as the dream holiday. When people think of leaving the office life, they dream of pristine, clear, blue waters, sandy beaches and a sunny temperament from the locals. Fiji is it! Marika Likubuli Naupoto, studying a Bachelor of Arts at UNSW Canberra, comes from Suva, Fiji. He helps us discover the beauty of Fiji and the many cultural intricacies in this week's blog.
Disclaimer: These are personal opinions and perspectives of the interviewees and are not a perfect representation of the whole country/experience.
Edited by Megan Chen
Imagine, this strong desire to just drop everything, all the stress and uni work to escape to a world that seems like a different universe – and that this place exists. If you haven't considered putting Fiji on your post-COVID19 travel list, you definitely need to, right now!
What's Fiji like to you?
Fiji is one of the friendliest places in the word. The people would greet you with a smile every time you see them. We have some of the best scenery in the world. From our forests to our white, sandy beaches, the feeling you would get just from being there would make you never want to leave. Fiji also has some of the best food as well. We have many different ways of cooking food, such as in a 'Lovo', which is where we cook the food underground. Our society is mainly still based on our culture and heritage. We are also very family-orientated.
How is Fijian culture different to Australian culture?
The Fijian culture is mainly family-focused. We have many different villages and within those villages we have a traditional hierarchy. This consists of the Chief (Head of the Village), Spokesman for the Chief, the Warriors of the village then the rest of the village people. Also, those who are part of a chiefly family are given the title of 'Ratu' for males or 'Adi' for females. They carry these titles from when they are born.
Our culture also places great respect on the elders within society. Our elders are seen as being people of wisdom and knowledge and are given respect regardless of whether you may know them or not.
The ways in which we dress is also heavily influenced by our tradition. Men are expected to dress neatly and also women are expected to not wear anything too revealing. This, however, is slowly changing with time.
Another aspect of our culture that is still practiced nowadays is that you aren't allowed to touch another person's head without asking them first. This is very much a cultural Taboo in Fiji.
The ways in which we speak to people also varies depending on who we are talking to. The ways in which we talk to our friends would not be as formal as how we talk to elders or people from Chiefly families.
Fiji is very religious country. Christianity is the main religion is practiced by majority of the population.
What are some famous places/experiences they should visit?
Beaches, visiting our outer islands if you want more alone time, snorkelling, surfing, hiking through our dense forests, or just staying at our resorts if you feel like it.
What are some must-try foods?
Polosami– this dish is made from the leaves of the Taro plant and is cook together with coconut milk and any filling of your choice (eg. chicken, beef, fish)
Kokonda (pronounced koh-kon-da)- This dish consists of fish which is left in vinegar over night to ferment. Once the fish is ready it is then mixed with coconut milk and different vegetables.
Lovo-cooked food – This is where food is wrapped in coconut leaves and buried in an underground oven to cook. This method gives the food a richer and smoky taste and is definitely something which you need to try.
Falawa– This is made from the Cassava root crop. The Cassava is grated then mixed with flour and sugar till you get a dough like consistency. It is the put into coconut shells or wrapped in leaves and put in the earth oven to cook for about an hour.
What's the best way to get around the place?
Either by plane or boat since our Islands are pretty spread out.
What is the weather usually like and how do you suggest dressing for it?
I would suggest bringing summer clothes as it tends to get really hot at times throughout the year. We generally do not have a cold season so there isn't much rain.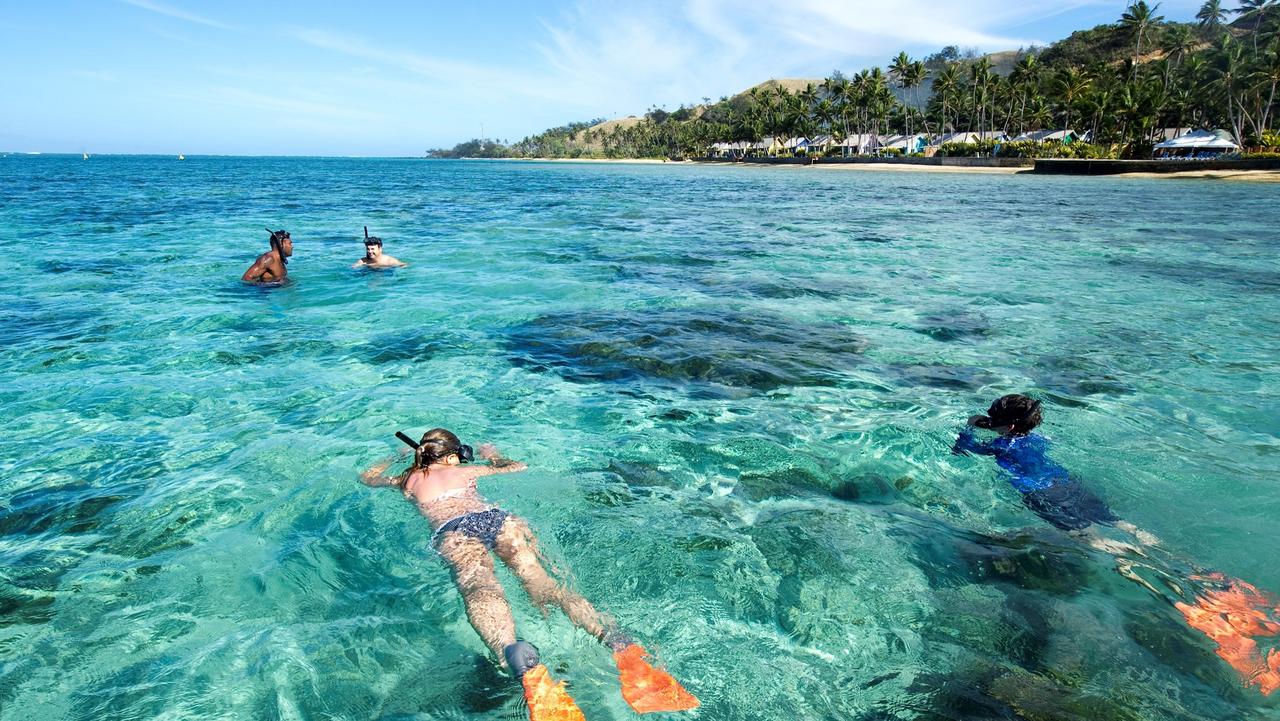 What are the most well-known universities in Fiji and what are they usually known for?
Fiji School of Medicine (FSM) – Health
University of the South Pacific (USP) – Engineering, Science and Tourism
Fiji National University (FNU) – Music and Arts
What do you like most about Fiji?
Food, people and beaches.
Be sure to check in our 'A Worldly Mind' blog every Friday to find your new favourite holiday destination!