Vietnam can be described as a bright and vibrant country. The incredible scenery pulls you right in and makes you forget where you are for a moment. Yet, in the very same place, you can witness the dynamics of the people rushing about, providing a rich sense of life to this country. Quan An Giang (Angie) is a student completing the Bachelor of Commerce at UNSW who comes from the city of Hanoi, Vietnam. In this post, she walks us through intricacies and highlights of Vietnam, straight from her memories.
Disclaimer: These are personal opinions and perspectives of the interviewees and are not a perfect representation of the whole country/experience.
Edited by Megan Chen
Similar to most countries, food is a huge part of the culture in Vietnam. Rice paper rolls and Bánh mì are some Vietnamese foods that are popular. However, arguably, the rich but light taste of beef pho soup with its fresh squeeze of lemon, refreshing toppings and slurp-worthy noodles is the dish that most people think of first when it comes to Vietnam. This small country really packs a punch with flavour!
How would you describe Vietnam? How is it different to Australia?
Vietnam is a beautiful country with breathtaking sceneries and exciting nightlife. You can always visit the big cities such as Hanoi or Ho Chi Minh City to unravel the urban life, then trek to the outskirts to see the untouched natures. The people are friendly and always welcoming! So, having a good humour and open to adventures is a must have when travelling to Vietnam.

Compared to Australia, Vietnam is not as slow-paced and laid back. We are a very energetic, full-of-life country. When I first moved to Australia, I was not used to the soundness and peace here. Vietnam is a loud country, with all sorts of activities going on at the same time. Our cultures ranges from region to region so certain dialects and behavioural customs will be different depending on the geographical area.
Introduce some famous places to visit, please!
Spring time is most famous for the Lunar New Year Holiday, or as we call it, "Tet Nguyen Dan". This is the time for families to reconcile after spending time away at work and give our blessings to our loved ones. Usually, families would come together to make their own Chung Cake, which takes roughly 20 hours from start to finish, and other dishes to make offerings to our ancestors. It is also a wonderful opportunity to watch fireworks and go to pagodas.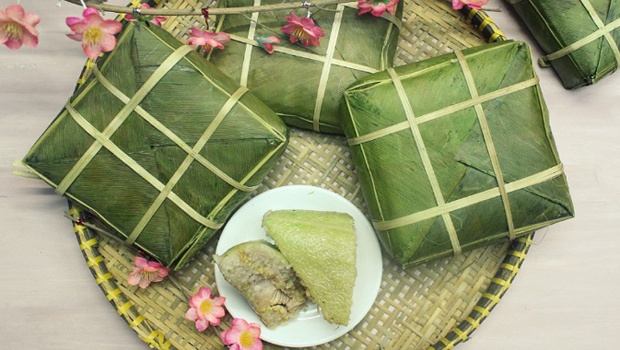 The temperature can rise up to 30ºC – 40ºC during the summer so prepare your swimming suits! The beaches on the coast of the Central of Vietnam have crystal clear water, a long coastline and relaxing resorts. Some famous beaches are Nha Trang, Da Nang and Phu Quoc.
Hanoi is famous for its romantic, chill and peaceful vibe during Autumn. The streets are coated with a shade of yellow and orange from the fallen leaves.
What are some must-try foods?
Pho is probably the most well-known dish in Vietnam. It has become a comfort food for everyone all around the world. Besides that, one of my favourite dishes would be Bun Rieu Cua – noodle soup with tomato broth and minced crab, topped with beef or pork. Another traditional plate is Bun Dau Mam Tom, which is rice vermicelli with boiled pork, fried tofu, fresh herbs with shrimp paste. Most foreigners might find it hard to eat the shrimp paste due to its fragrance but it is definitely the star of the dish!
What are some local travel destinations that tourists might not typically go?
Sapa is the highest peak in Vietnam. It is about 300 kilometres north of Hanoi and near the border to China. Sapa has a rustic vibe to it with beautiful hiking trails and a night market with delicious street food, whereas, Tam Dao is a destination just as beautiful as Sapa but with less tourists. It is a nice place to come relax, visit the town and enjoy the scenery.
What's the best way to get around the place?
Since the streets are usually crowded, especially during peak hours, the best way to get around would be motorbike. There are many applications for rides, like Uber in Australia, for motorbikes. It is usually cheap and convenient. If you can't get the application, there are always motorbike rides offerings around the corner of the street, called "Xe Om". Another way is by taxi. but you can walk your way through the Old Quarter in Hanoi or Hoi An.
What is the weather usually like and how do you suggest dressing for it?
Vietnam is a very humid country. You will definitely sweat a lot, so it is best to dress light and comfortable to walk around. But if you are travelling during the Winter months (end November till end January), it might be chilly so grab a light jacket. And don't forget your sunscreen!
What are the most well-known universities in Vietnam and what are they usually known for?
Hanoi Law University is known for legal studies.
Foreign Trade University is known for Commerce and International Relations.
UNSW Exchange Partner Universities: Diplomatic Academy of Vietnam
How is studying in Vietnam different to studying in Australia?
In my opinion, studying in Australia is much more relaxed. I remember when I was in Secondary and High School – we would always have to go to after-school classes or tutoring most days of the week. Grades were highly valued back home, whereas in Australia, there is a wider focus on extra-curricular activities.
What is your favourite part about Vietnam?
My favourite part is definitely the food. It does help whenever I'm homesick and I'm looking forward to my next trip back just so I can eat more. Every dish to me feels like comfort food and I can just never get enough of it!
If you're looking for more inspiration for places to travel to in Asia, visit our university exchange page for Asia.